Team Work Works
THE ORIGINS:
OUR PASSION FOR INNOVATION
The origin of Biella Shrunk Process dates back to 1961 and it is strictly linked to the precious fine wool fabrics produced in the Biella textile district: the textile expertise typical of our region has offered us motivations and opportunities to set up long-lasting relations with most of the best fabric producers.
We are so proud to acknowledge that our technologies vanguard is the result of a continuous cooperation with our Customers.
The evolution of our machines and processes is the result of a partnership we have established with dynamic professionals who constantly share with us their opinions and needs aimed at improving the fabric finishing technology.
In the early Eighties' we broadened our horizons towards Far East countries by entering the synthetic fabric field, after over 30 years – and hundreds of installations - we are now able to offer versatile and reliable solutions not only for the wool sector.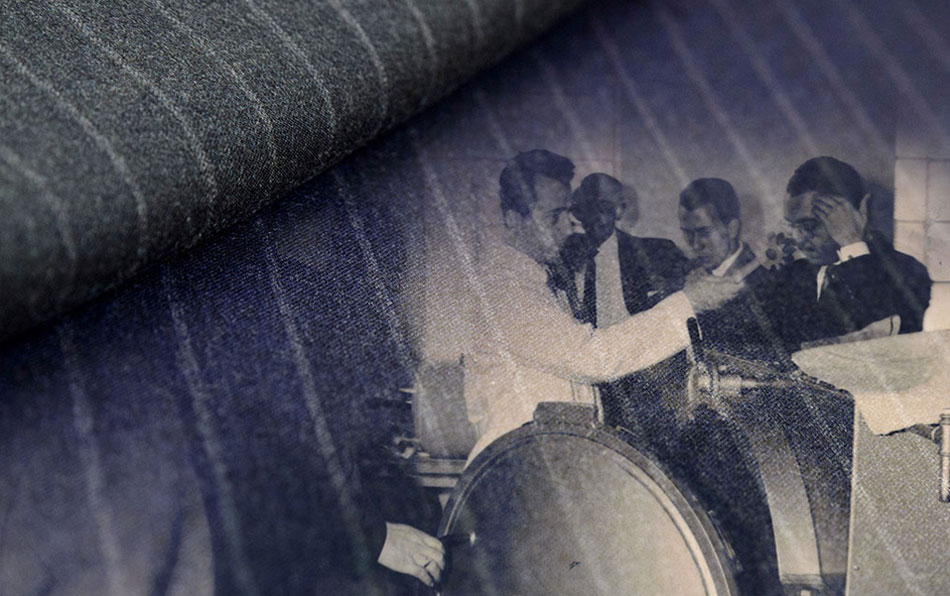 WE ARE PIONEERS
Biella Shrunk Process created the "KD process": today this is a universally adopted solution both in wool and synthetic fields, but before the Sixties nobody knew it...
WE ARE INNOVATORS
Biella Shrunk Process is synonymous of innovation: thanks to intense research and development activities we owns several international patents so we can offer special and exclusive solutions to our Customers.
Each year we invest huge resources and energies with the aim of offering the most updated technologies.
WE ARE WORLD-WIDE
From Biella to the world: Biella Shrunk Process is active with its network in all textile markets.
Each year over 80% of our products are exported while our Customers can rely on a sales-network able to provide a professional support.